Red Iron Dragons Personalized Necklace by Jeff Bartels on Zazzle.com!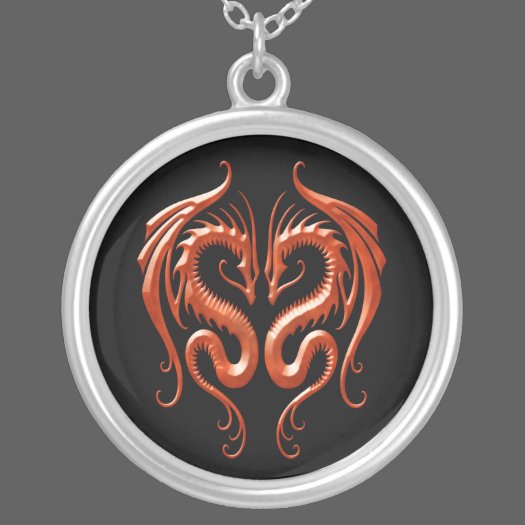 A very nice necklace starting at $29.95
At
Art & Design
, Jeff has one of many beautiful necklace designs. This is what Jeff has to say about it:
"Two red tribal dragons face each other in this aggressive symmetrical design. The winged serpents have the appearance of being cast out of solid iron which creates a stunning 3D look. The dragons sit on a pure black background creating a striking contrast. The metallic texture and deep silver colour gives this necklace a stylish look."